Come pandemic, disaster, or cultural shifts, reality TV marches on. Delays in production have caused a slowdown in new shows to watch, but thankfully reality television has a fast production cycle compared to scripted shows. Now that more people are vaccinated and restrictions to filming and gatherings have been lifted, reality TV can get back off the ground .
Reality TV has also been affected by streaming services. Some shows are now easily available online. This makes them perfect for binging with friends and loved ones. Still, there is nothing like watching a show week to week live with friends. You can discuss the latest action online, over the phone, or hopefully in person on the couch as it unfolds. Reality TV is a great way to relax after a long day. There are plenty of options whether you like a nice relaxing, chill time or something with a little more spice and conflict.
Whatever your preference, here are some shows you might want to check out later this Summer and Fall, in no particular order:
1. RuPaul's Drag Race All Stars
It is hard to miss RuPaul's Drag Race or RuPaul's Drag Race All Stars. RuPaul's shows have become a cultural touchstone over the last decade. The All Stars version of the show will be in its sixth season now in 2021. The format may change to some degree each season but, RuPaul's Drag Race All Stars still features RuPaul as mentor, host, and judge extraordinaire. 13 drag queens compete for the top prize.
As can be expected from the title, this series will involve some of the best and most memorable contestants from previous years, and each episode will have a few challenges and a lip-sync to determine smaller prizes and who will get eliminated each week. We are certain it will be a fun watch filled with drama and interest to anyone interested in drag culture or just good television.
RuPaul's Drag Race All Stars became available for streaming on Paramount+ on June 24th, and additional episodes will come out weekly.
2. Survivor 41
Survivor has been around before many of us were born. It has a settled formula (with some variations), a loyal fanbase, and a long backlog to get through if you only just got into it. Survivor feels timeless and ages well when compared to other shows, and we all know the drill. People still come to a remote location and must rough it out, with occasional challenges and political maneuvering about who will stay on the island.
If you are a huge Survivor fan, you are probably still waiting for any news of the show. After all, the pandemic hit just about everything. Though the good news is that while there were some delays, the cast and crew did take additional precautions do to COVID-19 and were able to find ways to stagger production so that everyone was safe. Filming was done in Fiji (as has been done for some time now), and while filming overall took a shorter amount of time this year, we can expect the same level of excitement and just a bit of danger that we expected from previous years.
Additionally, Survivor 41 (we wonder if the title will change) will still feature Jeff Probst as host. This time it will also have 18 entirely new contestants, as opposed to returning casts from previous seasons. Expect to see some new characters and dynamics appear to freshen up the formula.
While there is no exact premiere date at the time of this writing, Survivor will return this Fall on CBS.
3. Bachelor in Paradise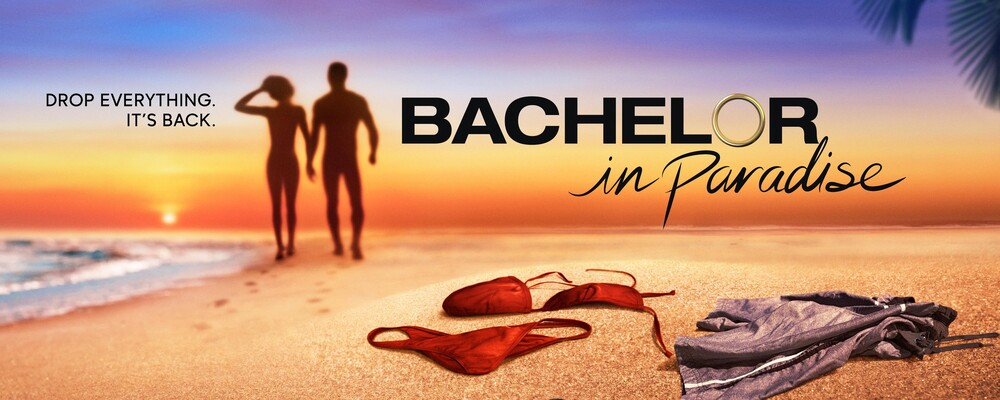 The Bachelor and The Bachelorette are, at this point, reality TV staples that it is hard to imagine television doing without. They are the giant in the room and while many other dating or romance-based reality shows have come and gone, everyone remembers these first. And this Fall we have another season of Bachelor in Paradise, which brings back former contestants of the famous shows and gives them another shot at love. You can expect some of your favorites (or favorite to hate) to come back this year as they enjoy the locale of a secluded Mexican paradise, and try to find love in the process.
Also note that this is one of the first times that Chris Harrison will not be hosting The Bachelor or any of its variants due to a recent controversy, and instead we will have Lil Jon, Tituss Curgess, David Spade and Lance Bass as hosts (perhaps with a few others, if there are surprises in store for us). How much this will affect things is yet to be seen, but we can expect all the same drama from Bachelor and Bachelorette veterans, and perhaps a bit more of a shakeup from the series. No matter what, it will certainly be one to talk about, and a great form of escapism for the Summer and Fall.
The next season of Bachelor in Paradise will be premiering on ABC Monday, August 16th.
4. Money Court
Do you like to watch other people argue about money and deal with financial disputes? If so, you will like Money Court, in which Shark Tank's Kevin O' Leary will lead a panel of judges that includes Katie Phang (a trial attorney) as well as former judge Ada Pozo. And given that all participants have agreed to abide by the ruling of the show, the stakes will be high and the show's producers say the judgements will be fair.
Money Court will be a short series, with only six episodes set up so far, but we can expect it to be one of those shows that will pick up more episodes if people like it, which is a strong possibility. What cases will we see and how will the show treat these potentially sensitive and life-changing topics? We will have to tune in to find out.
You will be able to find it on CNBC premiering on Wednesday, August 11 at 10 p.m. ET.
5. Cheap Old Houses
People who cannot get enough of home improvement and décor shows will want to check out Cheap Old Houses, a show where Ethan and Elizabeth Finkelstein will travel around the country and look for homes that are less than $150,000 and meet several other conditions (which is a rarity in today's market especially). Some might be more historic than others and they can pop up all across the country, but every home will likely have a story and its own character to it.
It is based partially on the incredibly popular Instagram account of the same name that has been around since 2016, which features cheap old houses that Ethan and Elizabeth Finkelstein manage to find and often restore. The show will follow them as they determine which house they want to feature on the account, and later see restorations and renovations of shows previously featured on the account. It is expected to be a lovely show that people can expect to relax to and maybe get a few ideas of their own.
You can expect to see Cheap Old Houses on HGTV in the Summer of 2021.
6. Growing Up Animal
We are cheating a bit here and stretching the line about what one might consider reality TV. Growing Up Animal is more of a documentary about baby animals growing up and dealing with life outside the womb. It goes from the womb to the first steps (or swim) and beyond. Expect a little bit of sadness and a whole lot of cuteness as you root for these animals in this series.
As for the structure, each episode will focus on a different animal, and you can expect to see baby chimps, giraffes, lions, grizzly bears, and more. And given the format, if it proves a hit, there is no reason not to see more of it. This is all part of Disney+'s attempt to expand its content, and if that means we get more shows like this, then we are all for it.
Growing Up Animal will be available on Disney+ on Friday, August 20th.
7. Addicted to Marriage
There are stories of people who have married half a dozen times or more. Whether it is the love of a wedding, an ultimate unwillingness to commit, or something else, there will be people who have married more times than you can imagine. This leaves behind a lot of chaos, a few broken hearts, and a happy wedding industry.
We are still waiting for a bit more information on this series. Yet, if it's anything like other series we can expect some interesting individuals, some stories of madness and chaos, and a whole lot of drama. It does promise drama, secrets, and a fair share of personal arguments, however, making it quintessential reality TV. It is the perfect guilty pleasure right before or after your own wedding. Alternatively, you might watch to see if that one someone you know is on the show.
Addicted to Marriage premieres on Discovery+ on August 29th.
8. Penn and Teller: Fool Us
Perhaps the two most well-known illusionists in the United States working today, if not the world, Penn and Teller are incredibly entertaining, experts at what they do, and have been working both on the stage and on television for decades now. And in Penn and Teller: Fool Us, they hope to bring something new to the stage and bring us just a little closer to the world of magic.
In this show, Penn and Teller sit and watch a variety of magicians. They are careful to avoid telling all the secrets of the trick and will use a form of doublespeak or make vague hints while on camera. They will get confirmation or not from both the magician and a backstage judge. Not even close to every magician manages to fool the two, and the suspense and the curiosity drive the show.
The show is perfect in its scale and shows us a whole variety of amazing tricks, whether or not Penn & Teller figure them out. They also perform an act at the end of each episode, which is enjoyable. If you want to watch it right now there are a whole seven seasons out already, with more than 100 episodes for you to enjoy at your leisure.
Penn and Teller: Fool Us premieres its eight-season on The CW October 8th, 2021.
9. Welcome to Plathville
Welcome to Plathville follows the story of the Plath family, consisting of Barry and Kim Plath as well as their nine children. The Plath family lives in rural Georgia on a farm, and for the most part live a sheltered life compared to the rest of the world, with most of the children living a more restrictive lifestyle than one would find in most homes. In contrast, some of the older children who have moved out on their own are looking to spread their wings and create their own homes and values.
This type of format and framework have been used before, but every family is different, and the family dynamics truly have changed over time, including some major conflicts. It will be fascinating to see how the show continues and whether the fractures of this family will heal or not, and whether that would even be best in the first place.
If you are interested, there are already two seasons out that you can watch at your leisure.
Welcome to Plathville premieres on TLC at 10 p.m. on August 24th.
10. Queen of the Universe
On a bit of a variation from the previously mentioned RuPaul's Drag Race, there is Queen of the Universe, which is an international drag queen singing competition, which we expect to be about just as fun as it sounds. Inspired by similar competitions across the world, there will be plenty of inspiring moments, and we cannot wait to hear the cast announcements. We expect that production to take some time due to the recent pandemic, but it will be worth the wait and we wonder if we will see some familiar faces.
The show will be produced by World of Wonder and looks to be a major production that will give these stars the stage they deserve.
Queen of the Universe is scheduled to premiere on Paramount+ on December 2nd.
11. Killer Camp
While Killer Camp (thankfully) does not feature actual killers, it is a fun reality show that is perfect for those who love a little suspense and camp humor in their reality TV.
The first season aired as something of a Halloween special on ITV2 (a UK channel that often shows American programming and generally aims towards the 18-34 market), but this fall the CW is going to pick it up and mix in 13 British and American contestants as the participants in the show, where they all get to spend some time at what would be the worst summer camp ever. One of the contestants is a secret "murderer" and must work to eliminate the other contestants. All contestants can earn money along with the show as well.
Perhaps Killer Camp has taken a few hints from other popular media, but it will be exciting to see how season 2 changes the game a bit and keeps things interesting for all the contestants.
Killer Camp will Air on the CW Sundays at 9 p.m., starting on October 10th.
12. World's Funniest Animals
Do you want something completely mindless yet adorable and funny to watch? If that is the case, then you will want to watch World's Funniest Animals, which is a clip show involving, as you might expect, some of the funniest animals that can be found in something much like America's Funniest Home Videos format. And while you can certainly find funny animals online, there is just something about the curation and the presentation that really takes it to the next level.
The show has already aired for one season and a special, which you can go back to and watch if you need a little brightening up in your day. Whether dogs, cats, or smaller critters make you smile the most, World's Funniest Animals is sure to have something for you.
The second season is set to premiere on The CW on October 9th, 2021.
13. Too Hot to Handle
A beautiful island with beautiful people with no touching of any sort. That is the simple premise of Too Hot to Handle, a show which offers a prize of $100,000 if people can get to know and love one another without the physical element being present. However, they are all in it together in a sense, with the prize going down if people are eliminated.
Also, to keep the contestants from getting clandestinely handsy, there will be an automated system regularly watching over everyone to make sure they play by the rules. With a fun host and a fun premise (complete with lots of temptation for the contestants), Too Hot to Handle can make for a good binge-watch either now or later. With several seasons already available on Netflix in several different flavors, you can see if it's for you.
One more interesting bit: the contestants do not know exactly what they are getting into at the start.
Too Hot to Handle's second season premiered on Netflix on June 23rd, 2021, with several episodes available for streaming now.
14. Sexy Beasts
While we have had Love is Blind and other shows that try to show us dating without appearances involved, we do not think we have seen anything like Sexy Beasts, in which the contestants get made up in incredibly complex and well-done animal make-up and prosthetics (you just have to see some of it) before going out on a date, effectively masking their appearance to each other. It looks to be an amazing time and the creativity of the costumes is just as much a draw as the show itself.
While we wonder how long the novelty will last and how the show will approach both loves and what happens after that first date, Sexy Beasts will be sure to be an interesting watch for the novelty alone, seeing as it was already a hit in the UK.
Sexy Beasts will premiere on Netflix July 21 with six episodes, with another six to release later in the year.
15. Making It
We move from somewhat odd anthropomorphic dates to something far more normal and dare we say wholesome. Making It is a show where craftspeople of various sorts compete each week. There are interior designers, carpenters, woodworkers, and many other types of people. Each week, there is both a "fast craft" and a "master craft" that will be judged. One person is sent home each episode by the quality of their master craft, though the format might change soon.
Making It has hosts Amy Poehler and Nick Offerman (of Parks and Recreation fame) see contestants through each week as hosts. The judges are Dayna Ison Johnson and Simon Doonan. Finally, there is also shop master Jimmy DeResta. No matter your background, you will be able to see tons of creativity at work. Also, you won't have to worry about the stakes.
The third season of Making It premiered on NBC on June 24th, 2021.
16. Love Island
A bit of a twist on both the Survivor format as well as the common dating or love interest show, Love Island is a show where the contestants all must couple up (whether out of genuine affection or for more self-serving means) to stay safe. Those who are not coupled up can get kicked off the island, though people can get voted off the island by the public as well.
Recently the show had to bring down production due to the recent pandemic, but there have been recent announcements and news that the show is coming back, production is underway (or well-underway by the time you read this), and some changes including measures to better care for the contestants, who were previously the target of lots of abuse even by reality TV standards, tragically leading to the deaths of several participants. This is all good news for fans and contestants alike.
If you want more Love Island, there is reason to rejoice: there is both a UK series and a United States series to follow.
The UK version of the show will premiere on June 28 (though United States viewers might have a tough time watching it). The United States third season will premiere on July 7th.
17. Love in Paradise: The Caribbean
Can love survive the distance? That is the question Love in Paradise: The Caribbean has to offer and must answer. This show will follow four couples, each meeting in a Caribbean Paradise in some way, and follow them to see if they can stick together for the long haul. This show will follow four couples and feature amazing views, lots of sun, and life-changing decisions that started as little more than vacation flings.
If it sounds or looks somewhat familiar on closer inspection, it is because the show is something of a 90 Day Fiancé spinoff. This one is sure to be interesting, already promising a lot of temptation, a surprise pregnancy, and potential long-distance worries, not to mention visa troubles and infidelity. It has all the fun elements of both a soap opera and reality TV, and many people who watch it will want to tune in for every episode.
Love in Paradise: The Caribbean premieres on July 18th on Discovery+.
18. Married at First Sight
Married at First Sight is a show that sounds familiar, but only because you might have heard of it already. Perhaps you know about the Dutch version or heard people talking about one of its previous seasons. It is, after all, a cult hit. Couples agree to get married without having met or known each other beforehand. The show follows them enjoying time together and trying to get to know each other in a new life.
Fortunately, they do not just stick two people together and hope for the best, and instead use matchmakers and professionals to help pair people together and nurture the relationship. After about eight weeks, the couple decides whether to keep going or split apart. The show is invested in its couples beyond the original premise as well. There are often spinoffs that follow pairings beyond the original show's scope.
Whether you love the premise or think its crazy, Married at First Sight presents an interesting watch. Often you are rooting for the couples in a way you might not otherwise in a reality show. Married at First Sight has been around for some time now, and you can watch a previous season or two to see if it is for you.
The premiere of the thirteenth of Married at First Sight will air on Lifetime on July 21, 2021, and there is a fourteenth season already planned.
19. Motor Mythbusters
In a great departure from most of everything else listed here, Motor Mythbusters is the perfect show for the car enthusiast among you. The show features Tory Belleci (of Mythbusters fame), mechanic Faye Hadley, and professional race car driver and engineer Bisi Ezerioha. This short series that hopes to test some of the biggest automotive myths and legends out there. They will take a science-based approach and try to break down what makes cars work or not work. They will do so in the context of the myth and follow it as best they can. From what we can tell, no expense was spared in the making of this interesting show.
While it is a Mythbusters spinoff in many ways, it will focus on cars. The gearheads among you will want more soon, which hopefully they will deliver.
Motor Mythbusters will released on August 4th, 2021 on the Motortrend App for streaming.
20. Small Town News: KPCM Pahrump
Reality TV is not all about complex dating shows and trying to win a cash prize from a challenge. Sometimes reality TV is at its best when it follows the lives of normal people in interesting positions. It can give us a reflection of our towns or ourselves that we do not get often. Sometimes we do not want crazy characters and endless drama. We hope that Small Town News: KPCM Pahrump gives us that rooted show we are looking for.
It is a six-part documentary-reality series that shows an underdog story worth telling. The show will look at a privately-owned TV station in a small Arizona town and its limited staff and operations. They do though they hope to expand into larger markets in the future, however. This type of locally owned news broadcaster is something you do not see much of anymore. We know it will have something important to show or say about our current world and culture. Furthermore, the show will follow some of the staff and reporters at the station, giving us a look into their world.
Small Town News: KPCM Pahrump will air on HBO starting on Monday, August 2nd at 9 p.m. Eastern. It will also be available for streaming on HBO Max.
Conclusion
Reality TV is one of those things that we can rely on to brighten our screens or allow us to look upon the mistakes and follies of others and laugh. Even with some delays, there is a lot coming this Fall and there is a lot more still to be announced. Thus, you will want to buckle in and check the TV listings every once in a while. Whatever type of show you like, we hope there's something above to look forward to and that you can relax with friends as reality TV was meant to be enjoyed.