The line between internet, television, and other formats and forms of entertainment and communication keeps blurring. The internet has become an essential part of most of our lives, with our work, social lives, and entertainment all link to it.
Yet the internet, and internet culture as a result, is still somewhat young, despite being a few decades old. We are still figuring out how to best use it and what it should and should not be for. Television is an examination of the world today as much as anything else, and it only stands to reason that we would be looking more into the internet using it. And while we have shows about internet culture, we also have shows from and consisting of internet culture. This is what we want to look at today. Can we make good television from ideas originating online, or are there fundamental, insurmountable differences?
Note that while there are many shows we love that started out as originals on platforms such as Netflix and Amazon Prime Video, we aren't going to include them here as they are effectively TV networks in themselves. Instead, we want to strictly focus on more independent shows and video series that got picked up for a larger series by a TV network, or otherwise got their main start online.
There are a lot of them, and we cannot go over them all, but here are 12 of them that we think you might truly enjoy, in no particular order:
1. Adventure Time
One of the most imaginative and creative animated shows to come out in recent memory, Adventure Time started out as a short that gained a ton of traction online after airing on Random! Cartoons! before being picked up by Cartoon Network, premiering on April 5, 2020. Since its start, it has been a critical darling and received a lot of attention for its storytelling and willingness to consider a wide variety of topics.
In Adventure Time, Finn the Human, Jake the Dog, and a wide cast of other major characters go on adventures in the fantastic and surreal ranging from the silly to the sometimes serious and even sad. It is a show that has so much range that it can be hard to describe, but it has more complex characters and worldbuilding than one would expect from a simple cartoon. Furthermore, the characters grow as the series goes on, with Finn growing from child to teenager over time and dealing with new challenges.
While Adventure Time wrapped up a few years ago in 2018 after 10 seasons and a total of 283 episodes and several specials (some airing on HBO), Adventure Time is still beloved by children, adults, and people who grew up with it, and we expect it to have a long-term impact on entertainment and storytelling, whether online or not.
2. Rick and Morty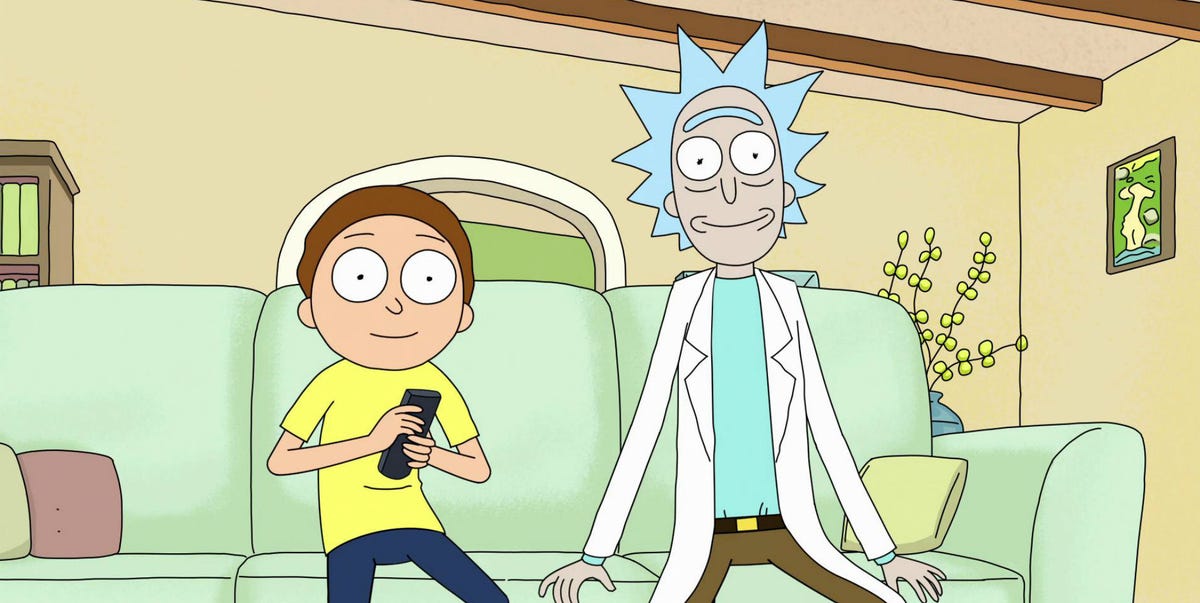 Rick and Morty, the wildly popular and irreverent show on Adult Swim, is another acclaimed animated show that got its start online and found new life on television, using an internet short as a creative springboard. Interestingly, the way it got started with a sort titled The Real Animated Adventures of Doc and Mharti, which was a parody of Back to the Future. When Adult Swim approached creator Dan Harmon years later over a potential show, the short was brought up again and we got the start of Rick and Morty.
Rick and Morty is about the Smith family, except that the older scientist "mentor" character is anything but a role model and often the cause of problems instead of the solution. It is science fiction and absurdism at its finest and has some of the cleverest writing on television, if you don't mind a bit of off-color humor from time to time. Each episode has its own flavor to it, and the show has a strange mix of references, dark humor, and light touches of philosophy to it.
Yet the only way to really talk about the show is to show an episode to someone. The show has a rabid fanbase for a reason, with fans always looking forward to the next season or episode. As of this writing it is about to start up its fifth season, and it does not look like it is going anywhere so long as the creators and writers want it to keep going (in fact, there was an order for 70 additional episodes in May 2019, which means the show could run at least into the latter half of the decade).
3. Drunk History
A show that is simple in premise but exceeds in providing entertainment value, Drunk History is a show on Comedy Central that has a narrator recount an historical event while getting inebriated over time, after first rehearsing the script beforehand. The humor is in the errors and the reactions, and for the show actors will reenact what the narrator is saying and lip-sync the dialogue, often to great effect.
With each episode of Drunk History there are a few different retellings and all sorts of guest narrators. The results are wild and sometimes result in mild historical inaccuracies in terms of what is said between historical characters, though strangely enough the show's producers make sure to get the dates as correct as possible, letting the show be at least a little educational.
The show started out as a web series on Funny or Die and had seven episodes before it got picked up as a full series in 2013, lasting 70 total episodes and 2 specials before finally being cancelled in 2020. Drunk History shows that often you just need a simple idea done well to make a popular show, and Drunk History was a show that could easily prove itself online then find its greater audience on television, especially in the realm of television.
4. Billy on the Street
Something a bit different than the animation and the type of comedy listed before, in Billy on the Street Billy Eichner goes around New York City and asks people (pedestrians, mostly) questions about pop culture and related topics. There might be guest stars and there are plenty of different game formats, effectively making Billy on the Street a form of game show.
It actually started out as a series of bits on Funny or Die (this seems to be a common trend for shows), but after seeing how popular it was Fuse TV decided it had to pick it up, with TruTV taking on the show after the third season until 2017. After the fifth television season, Billy on the Street returned to a shorter online format, being shown on various platforms over time.
Billy on the Street is simple, following the same format most of the time, but the style of the content keeps the show fresh, and the results never cease to entertain, especially when bringing in other amazing entertainers and comedians. We recommend checking out a few short clips to see if it is for you or whether you want to leave it on its webpage.
5. Portlandia
One of the most popular and well-known sketch comedy shows of the last decade, though not necessarily drawing in many viewers on TV, Portlandia, starring Fred Armisen and Carrie Brownstein has a vibe all its own and is a mainstay of the 2010s, starting in 2011 and ending its last (8th) season in 2018.
Yet while Portlandia has its own quirky sense of humor based on the city's reputation as a place for the world's stranger folks and hipsters to congregate, Portlandia also is a loving (if sometimes mocking) tribute to the city where it takes place, with its own charms. There is no place on earth quite like Portland, and Portlandia catches that vibe perfectly and translates it into something everyone can understand. Winning awards in its time and getting plenty of guest stars, the show clearly had a vision and took it as far as it could at just the right time in history.
Yet how did Portlandia originate online? The creators started out creating sketches online under the name Thunderant in 2005. The sketches evolved over time to focus more on Portland, its people, and its quirks, and thus much of the show's focus was from there. After some time, the creators pitched the show and got approval, with Lorne Michaels as executive producer.
6. Children's Hospital
One of the more interesting series on this list in terms of concept, Children's Hospital is a mock medical drama and dark comedy set in, well, a children's hospital. Starring Rob Corddry, the show focuses on the staff of Children's Hospital, which is the actual name of the Children's Hospital.
The show frequently swerves into the absurd of both tropes of drama and just tropes of the absurd, using clones, memory loss, and unlikely backstories to great comedic effect. With a great cast and sharp writing, Children's hospital stood out from other spoofs and comedy shows and somehow balanced all the plates it was trying to spin, or purposefully dropped a few just to keep the audience on their toes.
The show did have a bit more of a boosted start than most other shows, starting out as a 10-episode web series on The WB's website that later received a full pickup on television with Adult Swim, airing in 15-minute blocks that are relatively rare on television but are certainly not strange to a show that originally had an online format. Because of the short runtime, the episodes were focused, funny, and more impactful, and Childrens Hospital gained a following partially as a result.
The show lasted for seven seasons and totaled 86 episodes by the end of its run. Other shows in the future might follow its example, though it will be interesting whether a web-show will go to network television in the same manner given the blurring lines between network TV and streaming compared to more than a decade ago.
7. $#*! My Dad Says
While it only lasted one season, $#*! My Dad Says gets on this list mostly because it is a show that got adapted from a Twitter account, and if that isn't a transfer of internet culture to television, we do not know what is. After the original twitter feed took off, CBS produced a pilot on the premise and ordered a full season after some changes.
Starring William Shatner as the titular dad and Jonathan Sadowski as his writer son who has fallen on some hard times and looking for some good material (which his dad certainly provides), moving in with his dad. The show often uses source material from the Twitter account and is a great laugh due to some of the generational humor and strangeness of the concept. There are of course other family members and a lot of the show follows a common sitcom format.
While the show was only on for about 18 episodes, it did maintain a steady viewership of about 10 million viewers a week, which is not at all bad for a network show. While the show itself will probably not have too much of an impact beyond the many sitcoms that do not make it each year, it will be remembered as the show that can from a Twitter account.
8. Broad City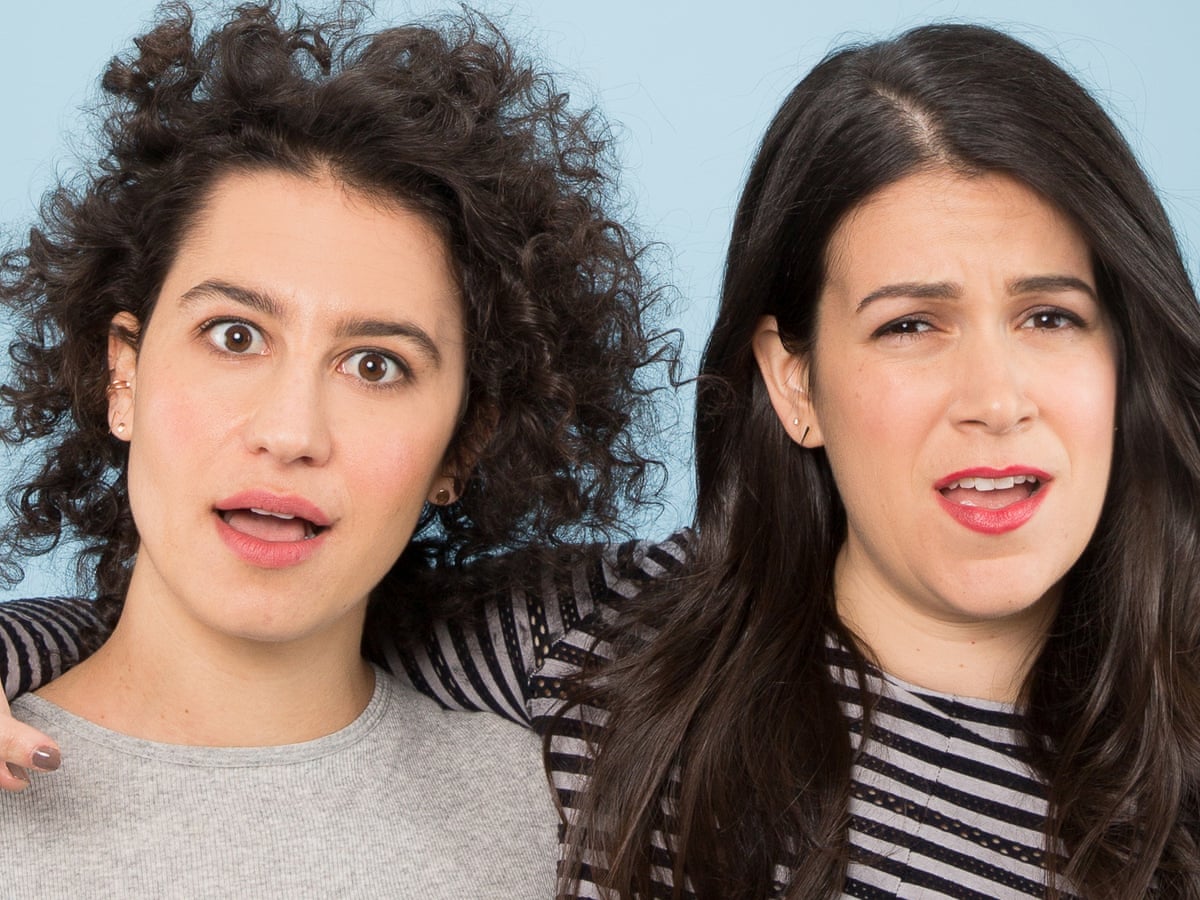 Broad City is another comedy show starring Ilana Glazer and Abbi Jacobson , featuring two young Jewish American women living in New York and getting into all sorts of antics and trouble while trying to stay afloat in New York City.
Broad City is notable for its raunchy comedy, political leanings, the general failings of the main characters, and is also one of the most acclaimed shows of the decade, getting plenty of award nominations and a few wins at that.
Broad city ran from 2014 to 2019, and has a total of 50 episodes over five seasons, at which point the creators decided to end the show on their own terms. The show did well for its network for the first few seasons, and then strangely dropped off for the last couple of seasons, though critically just as successful.
Yet while it had a successful network run, Broad City was based heavily on the real-life relationship between the creators and their general hopes are struggles, and many of the plots are a reflection of their lives. Glazer and Jacobson worked on a web series together prior to the Broad City we know and love today, which is how Broad City was born.
9. High Maintenance
Have you ever watched a series about a marijuana delivery driver? High Maintenance is just that, though while the show focuses on The Guy, who is a cannabis courier in Brooklyn, the show is more than often not an anthology show about the lives and struggles of people The Guy comes into contact with, who could be anyone from a cute new couple to a 70-year-old model.
After 19 episodes on Vimeo which started out in 2012, High Maintenance got picked up by HBO for more, and continues to be a hit to this day, filled with creativity and excellent storytelling from Katja Blichfeld and Ben Sinclair. Perhaps due to the fact that it can tell many different stories about many different types of people, it can keep its creative roots intact.
And while High Maintenance is billed mostly as a comedy, the show also tackles some deeper themes of depression, loneliness, and just what it means to be a human being in New York City and beyond. It is absolutely worth more than a quick glance, and it in many ways raised the standards for what a web series could achieve.
10. Adam Ruins Everything
Not everything is as it seems, and something perfectly innocent or well-intentioned can have something a bit more malicious or concerning about it. Either that, or the things you think work do not, and your securities are based on illusion. In any case, if there is something out there, Adam will ruin it for you, which is the premise of Adam Ruins Everything. And while the show is scripted and framed by fictional scenarios, the facts are the star of the show.
And while Adam Ruins Everything certainly has its opinions, it does have an impact and the show can make you think about the things you take for granted in everyday life. Nothing is safe from Adam, even himself at times, and over the course of its run Adam Ruins Everything tackles just about every topic you can think of. And while the premise is inherently a bit cynical, the show does try to keep a positive outlook on the world and knowledge, ideally to prevent us all from becoming jaded cynics who never leave our homes.
Adam Ruins Everything started as a web series on CollegeHumor starring Adam Conover meant to deal with common mistakes and misunderstandings people have about the world. After a bit of time, it was picked up by TruTV and renewed a few times over the course of a few years, debuting in 2015. Adam Ruins Everything ended in 2019 as Adam Conover moved on to other projects and quite a few topics were already handled, though you can still enjoy 65 episodes divided into three seasons.
11. Burning Love
Taking a first glance at Burning Love, you might think it is a reality TV show the likes of which you have seen a dozen times already (most notably the Bachelor and The Bachelorette). But Burning Love is instead a spoof of those shows and all their tropes created by the husband and wife team of Ken Marino (star, director, and co-producer) and Erica Oyama (creator and writer). Before being picked up on E!, it premiered on Yahoo! Screen's Comedy Channel in 2012, and has a total of 42 episodes.
The show has a surprising amount of fun, larger name guest stars playing contestants, and overall the show is wacky, fun, and stays true to making fun of the source material. While there may be other shows like it (knowingly or not), few shows offer the laughs per minute of Burning Love.
Being a slightly older show and a bit more niche than what you might normally find, you may have to buy or rent it online, but if you are a fan of reality TV (or outright hate it and want to laugh at it), you should check out a few clips. Maybe you will find some new ideas about love yourself from the series.
12. Web Therapy
A show that immerses itself in the internet as much as it came from the internet, Web Therapy is stars Lisa Kudrow as Fiona Wallace a therapist who is mostly about herself (and has many unresolved deep problems) and trying out a new method of quick therapy, Web Therapy looks like a show that is easy to produce and certainly did start online, but shows its depths in the writing and the overall quality of the program. It is another show that is truly a product of the digital age, and for that it deserves special mention.
The original short format of the show (it later got changed into a half-hour format) was actually built into the premise of the series, as Fiona believes that long-format therapy leaves too much room for irrelevant chatting. The show also features plenty of famous and hilarious guest stars, lots of irreverent humor, and plenty of examples of what a therapist should not do.
While it seems simple, the characters are really the main draw alongside the comedy, and the show does a great job of showcasing the talents of the cast, with quite a bit of the show being improvised. While originally a web series, it got picked up by Showtime and ran for a total of four seasons, ending in 2015.
Conclusion
This is only a small sampling of the shows that started online in one form or another, and we are sure to see plenty more in the future, whether that comes in the form of networks picking up shows or online streaming services giving ideas found online a much bigger budgets and more resources to work with. While there is a lot of nonsense online, there is so much creativity that it is hard to keep up with it all. We hope you found something to watch or at least look into here, and we hope you will keep an eye out for some more shows that might have started out online soon.